For a bit of silliness, I decided that it was time for the creation of a 'girl' page i.e. a page that would highlight the celebrity and/or fictional female characters that I have admired (or fallen in love with) during my life. Perhaps some insight into my inner character can be determined from considering the 'girls' that show up on this page.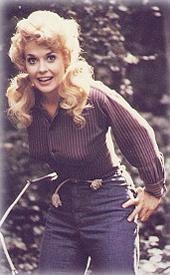 Elly Clampett (Donna Douglas) stole my heart in the Beverly Hillbillies TV show (1962-1971). She was cute, modest, and tough! Her cooking skills, however, left much to be desired -- but she liked cats (and other critters). I found out many years later that the actress herself is a Christian!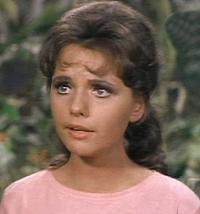 Mary Ann (Dawn Wells) appeared on Gilligan's Island (1964-1967). The best word to describe her would be 'wholesome'. Unlike Elly, she could cook -- even if it was often coconut cream pie!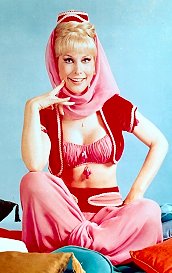 Jeannie (Barbara Eden) was my next crush in I Dream of Jeannie (1965-1970). She was funny, very pretty, and would do almost anything to please her 'master'. Even so, she was strong-willed when she needed to be (and not). I still have a black & white poster that I ordered when I was a kid.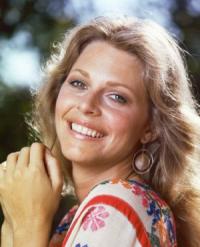 Jamie Sommers (Lindsay Wagner) captivated me during my teenage years in The Bionic Woman (1975-1978). She was beautiful and very strong, but also very sensitive. She was my image of the perfect woman!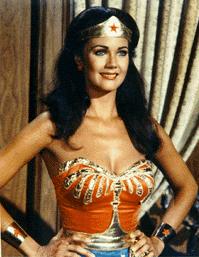 Princess Diana/Wonder Woman (Lynda Carter) brought a comic book heroine to life in Wonder Woman (1976-1979). A lady of virtue and strength! The newer animated Justice League series portrays the same ideal character.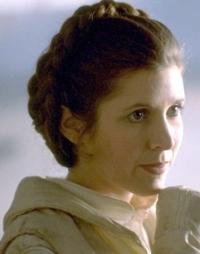 Princess Leia Organa (Carrie Fisher) knocked my socks off in the original Star Wars movies (1977-1983). Here was a girl who was smart, pretty, and could kick Empire but! I would have rescued this damsel anytime, or she could do the same for me!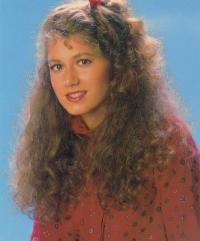 Amy Grant is a real person (unlike the fictious ones shown above). I fell in love with her in 1979 when I bought my first record album ("My Father's Eyes"). Beautiful, talented, and a warm vibrant Christian! Almost every music concert that I have ever attended was for her when she played in my city. Of course, her getting married killed off any ideas I had of marrying her myself :).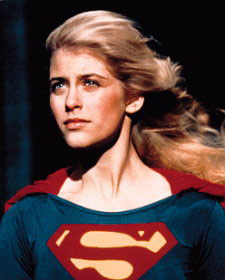 Kara Zor-El/Supergirl (Helen Slater) turned my comic book love into a live-action movie Supergirl (1984). While the movie itself was not so great, this 'real' supergirl was amazing! Check out this link if you want to read the original 'Supergirl' comic online.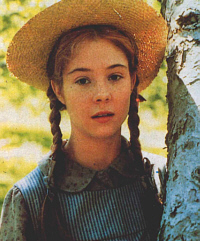 Anne Shirley (Megan Follows) turned my head in Anne of Green Gables (1985). She was a feisty, independent girl with a romantic imagination. My co-workers would kind enough to buy me an entire calendar full of photos of her!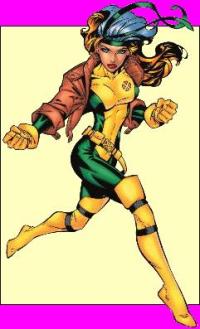 Rogue is a comic book super-heroine that I was impressed by in the X-Men animated series (1992-1997). This southern beauty was the Marvel equivalent of Supergirl. The recent live-action X-Men movies present Rogue (Anna Paquin, born in my city!) at a younger time when she hadn't yet aquired her most amazing super powers.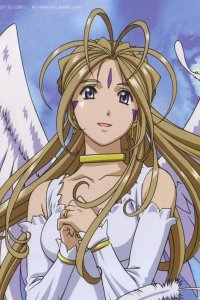 Belldandy is a goddess from a Japanese animated (anime) TV series (and movie) named Ah! My Goddess! I fell in love at first sight! Here was the portrayal of a perfect girl, girlfriend, and wife -- pure, warm, kind, devoted, and beautiful. Although she is a 'goddess' in the mythic theology of the series, a better comparison would probably be an 'angel' sent to bring happiness.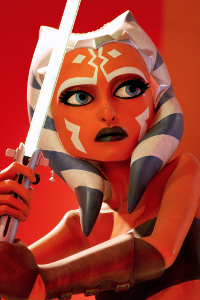 Ahsoka Tano is the Jedi Padawan to Anakin Skywalker in the Star Wars Clone Wars animated TV series. Intelligent, witty, kind, moral, and pretty -- and with a 'kick butt' attitude and ability! She is voiced by Ashley Eckstein, a talented Christian voice actor.


...and who will be next to steal my heart? Will my future soul mate capture the beauty, strength, virtue, intelligence, and warmth of all these women? We will see!